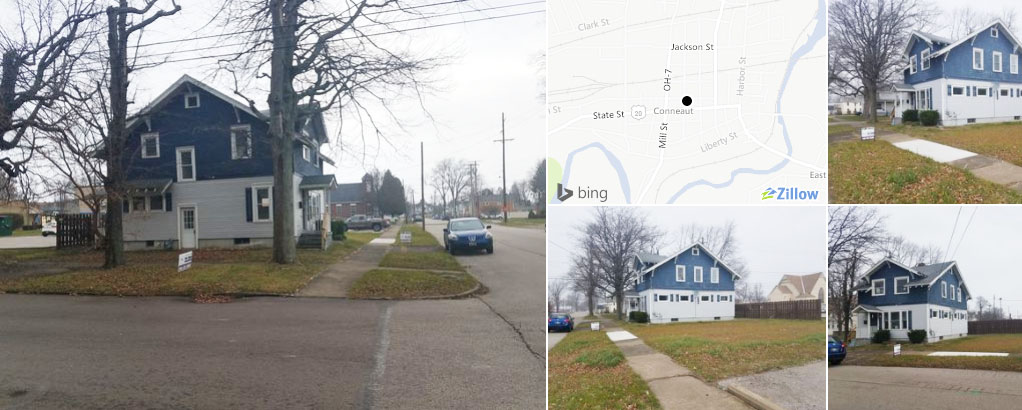 290 Sandusky St., Conneaut, OH 44030
3 Bedrooms / 1 Bathroom / 1,536 Square Feet
This is a single family home in the heart of downtown Conneaut, Ohio. it is a prime location for an owner occupant looking to rehabilitate, or a small business entrepreneur looking to remodel into a quaint business district with plenty of curb appeal and traffic. Western Reserve Community Development Corporation (WRCDC) will sell to you "as is" and or will remodel to suit your needs. There are two parcels involved with this sale, and the vacant lot next door (288 Sandusky) can be a wonderful side yard, or turned into a parking lot for a small business. WRCDC will meet your needs whatever they may be.
We invite your inquiry; please contact Donnald Heckelmoser at 440-357-4400.
Interior Features:
Unfinished Basement
Full Bath Upper
Utilities:
Central Air
Gas Heat, Other